May 12, 2023 3:52 pm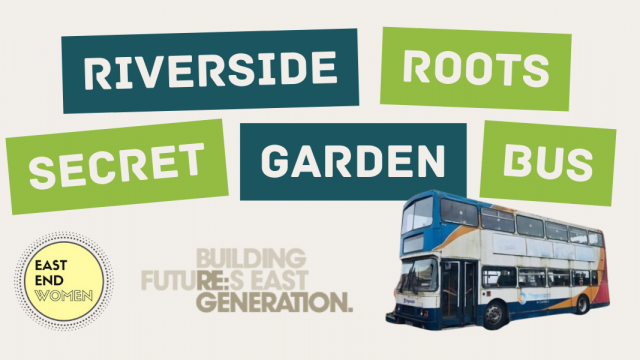 Walker based charity and Food Newcastle partner, Building Futures East, are raising funds to convert a double decker bus into a community greenhouse. We went along to talk to Dawn Emmerson, Senior Work Coach at Building Futures East, to discuss their big plans for the bus and why this project is so important for the community.
The premises look over the river and already have raised beds for growing with the volunteers, and Dawn hopes that the bus can become an extension of this growing area, with local artists being invited to come up with plans to transform the exterior to make the bus a focal point and add character to the Walker riverside.
Building Futures East envision the bus as a space for the community to grow nutritious food, grow connections with others in the community, and benefit their mental health by spending time in a welcoming community environment.
The project fits well into Food Newcastle's mission for a more sustainable food culture, as it matches our holistic approach to local food systems. Fruit and vegetable consumption increases for people who are involved in community growing initiatives (edibleestates.co.uk), and Dawn expressed the hopes to share produce grown with the food bank beneficiaries as well as volunteers. As well as this, community growing spaces encourage physical activity and reduce isolation.
In order to go ahead with revamping the bus into a thriving community greenhouse, the funds need to be crowdfunded through Spacehive to prove it has financial backers, and once they've reach their crowdfunding target, they'll receive some funding from North of Tyne Combined Authority.
When speaking with Dawn, she expressed that if supported, "the Riverside Roots Secret Garden Bus will be a vibrant community space in which people can come together to grow fresh produce. They will support and learn from each other and friendships will grow. It will also provide both physical and mental health benefits to all those involved."
It's a fantastic project which will provide immeasurable benefits to the local community in Walker during a cost of living crisis which is making it increasingly difficult for local residents to afford fresh, nutritious food. You can donate to their project to convert the double-decker bus into community greenhouse here.
Categorised in: General News
This post was written by Ellen Holmes