November 25, 2020 4:19 pm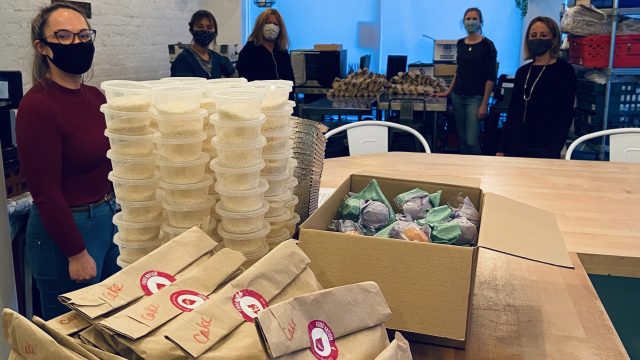 This week we've been finding out more about Food Nation's solution to providing food education to the local community, in a Covid-safe way. We spoke to Project Manager Stephanie Lacey about their Home Recipe Kits.
With more families suffering from food insecurities throughout covid, Food Nation needed to find a solution to providing local residents with fresh, nutritious food, whilst also ensuring the families had the knowledge and skills to use these ingredients to produce healthy, tasty meals.
Each week two different recipes are available, which will be delivered on a Tuesday evening. The team at Food Nation portion the ingredients, prepare a recipe card and record a video tutorial, then distribute the kits to each household. This ensures it's as simple as possible for anyone to get involved, no matter how much or how little experience they have in the kitchen. It also ensures minimal food waste, as the families receive exactly what they need!
"This week we have the return of two delicious recipes! Our Mac and Cheese is a healthier recipe, using cauliflower as well as pasta, and also includes a deliciously crispy topping! And our tasty treat, the Apple Crumble Cake makes a welcome return after all of your requests!"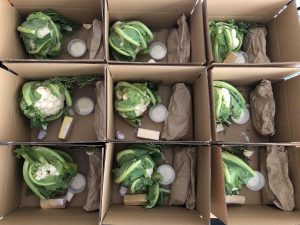 The majority of kits are funded, and therefore free for the local residents, who have been identified as at risk of food insecurities. Food Nation are working together with other local community organisations, and Newcastle City Council to ensure the Recipe Kits reach the most vulnerable households. There's also an option to pay for a recipe kit for just £5, with each kit containing enough food for 4 portions.
Since May, the team have delivered over 3,000 recipe kits to families – equivalent to 12,000 meals!
How can I receive a Home Recipe Kit?
Limited numbers of free and paid for kits are available to book online. Free kits are available to book from 10am each Monday, ready for delivery on Tuesday evenings. Paid kits can be booked in advance. For more information, to book a kit, or to find out which recipes are up next go to www.foodnation.org/home-recipe-kits/
To refer a household to receive a free Home Recipe Kit, or request further food support use Newcastle City Council's Citylife Line online form
How can I support Food Nation?
A team of volunteers come together each week to help portion and pack the ingredients, and deliver the recipe kits to each household. The volunteers seem to benefit from this opportunity just as much as the families; with volunteers saying that this helps add routine to their week, and provides an opportunity to socialise with other like-minded people.
To be able to support even more families, Food Nation are looking for more volunteers to support their Home Recipe Kit programme. Contact stephanie@foodnation.org to get involved.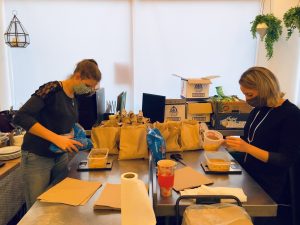 Categorised in: General News, Partnerships
This post was written by Food Newcastle