March 15, 2021 2:11 pm
It's #CompostWeekUK (16th – 22nd March 2021) and we're raising the awareness of the benefits of composting at home.
Why Compost?
Composting is a natural process that transforms raw food waste into organic matter that can be used in your garden.
Environmental Impact. By composting your food waste at home you're helping reduce the amount of food going to landfill. Food waste that goes to landfill, releases methane gas, which has a big harmful impact on the environment. When food waste is composted at home, less methane gas is released due to the oxygenated environment.
Nutrient-dense Garden. The organic matter that composting produces is full of nutrients (like nitrogen) that are perfect for helping your plants grow in your garden.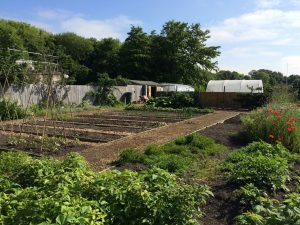 How to Compost?
Buying a Compost Bin. Newcastle City Council have teamed up with Get Composting to provide Newcastle residents with compost bins at a reduced cost. Simply enter your postcode to direct you to the Newcastle site https://getcomposting.com/en-gb/profile/login
Setting Up a Compost Bin. Choose a space in your garden directly on soil to help insects and other microbes get into your compost bin. This also allows for better drainage and aeration of the compost. A sunny spot will help speed up the composting process.
Using a Compost Bin. Compost bins can be used for all raw plant waste, like fruit or vegetable peelings, or stalks. These tend to be quick to rot due to the moister content. It's good to include some items that are slower to rot to help provide air pockets like autumn leaves, cardboard and eggshells. Avoid adding any cooked food, dairy products or meat. For a full list of what you can and can't compost https://www.recyclenow.com/reduce-waste/composting/making-compost
Using your Compost?
Once your compost is dark brown, moist and earthy, it's ready to use. March is the perfect time to start adding compost to your garden soil, ready for new seeds to be planted after a week or two. Compost is nutrient-rich so your plants should flourish.

Let us know your top tips for composting!

Tags: Compost, Composting


Categorised in: General News

This post was written by Ellen Holmes