Theme 3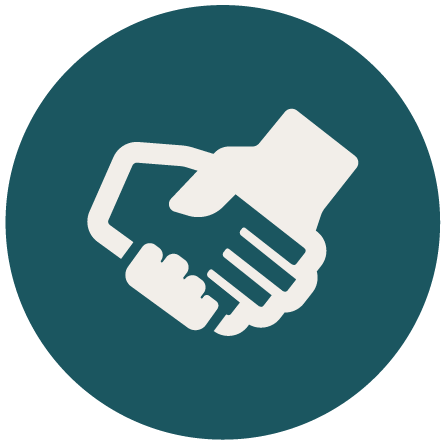 Building community food knowledge, skills, resources and projects
There is a strong community food sector in Newcastle particularly around cooking skills, healthy eating, nutrition and food growing.  To encourage and develop this Food Newcastle seeks to help build community food knowledge, skills, resources and projects. We also encourage community food projects to join our Community Food Network.
Food Newcastle aims to inspire and guide individuals, communities and organisations to make positive food changes by sharing positive food change through information, skills, resources and projects
The objectives of this theme are to:
To develop a community discussion/sharing forum to communicate, collaborate, network, pass on valuable information, resources and find partners
Provide citywide funded opportunities for existing organisations to expand food knowledge, skills and resources either within their setting or for local communities
Community Food Grants support the development of community activities in Newcastle seeking to address food related health inequalities which aim to inspire people about good food and how this can impact on their health.
The small grant fund gives local community organisations and schools the opportunity to develop grassroots community food projects in their settings. Many projects are not only driven by health improvement benefits but seek a wider social impact such as greater cohesion within communities.
Cooking – we fund projects that focus on progressing people's cookery skills; giving people an opportunity to continually increase their skills which, when put into practice, will benefit their health long into the future.
Nutrition – we fund projects that have a nutrition education focus that will give people the knowledge to make good food choices for themselves and share this learning with their friends and family.
Growing – we fund projects which create community food growing spaces or support people to 'grow their own' at home; enhancing people's understanding of where food comes from and develop basic food growing skills.
The Newcastle Public Health funded grant scheme has operated in Newcastle for over 15 years, supporting the development of food and health related projects and activities. On an annual basis we disseminate a budget of £10,000 offering up to £2500 per applicant.
THE COMMUNITY FOOD GRANT SCHEME ENDED IN 2019.
A Newcastle Community Food Network is being created to help community food organisations to communicate, collaborate, pass on valuable information and resources, find partners and discuss what's going on. We're opening this up to community food organisations or any group, project or organisation that helps to build people's food skills and knowledge – so anyone involved in delivering or promoting cooking skills, food growing and more.
For more information contact Emma Mould: emma@foodnewcastle.org
Newcastle Community Food Gatherings We are keen to help organise gatherings or visits to different projects across the city. This would give more opportunities to see what each other are doing, network, update and share learning. It would also be an opportunity to explore citywide campaign delivery, for example there could be topic based gatherings to share learning with each other.