February 5, 2016 2:26 pm
A Food Newcastle Monthly Mingle gets underway on 25th February at Vamos Social in the City Centre.
Following a successful design hack event held at Vamos in the week before Christmas, attendees called for more regular opportunities to come together, share knowledge and support one another.
Guests were asked how they would like to see Food Newcastle grow its work and membership in 2016, a monthly mingle is one response to the suggestions put forward.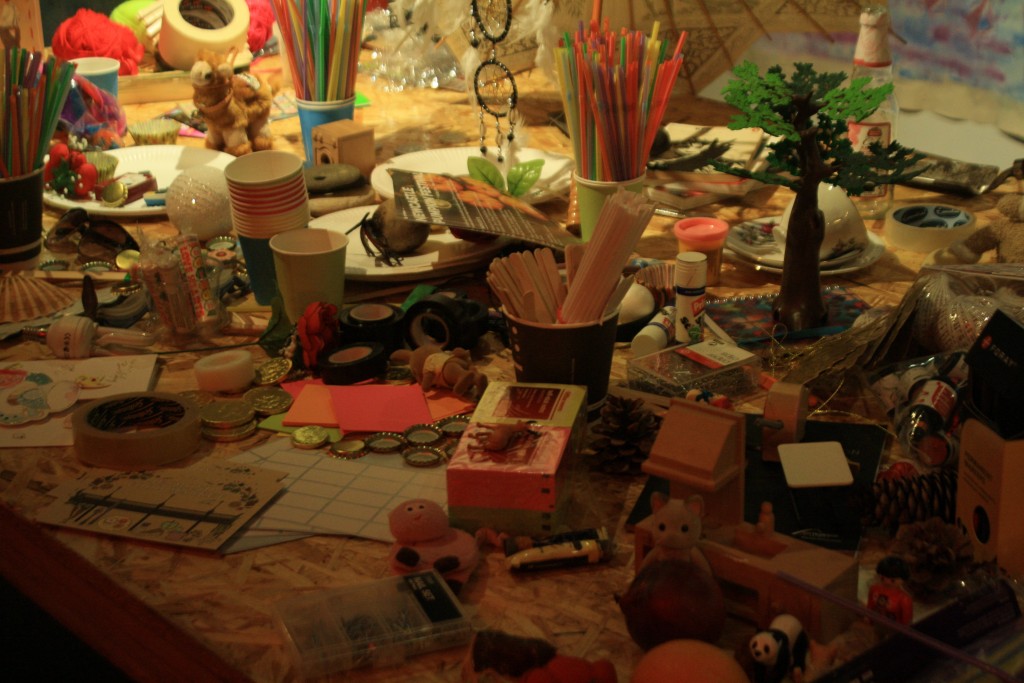 *members were asked to create a gift bag for a possible new member with 5 items from the table of curiosities!
"What does Food Newcastle mean to you?"
Promoting good food within Newcastle
Connecting and communicating – creating opportunities to share knowledge and develop support
Integral to implementing new strategies for promoting a vibrant, diverse and healthy food culture
"How would you like to see Food Newcastle grow in 2016?"
Further develop role as a facilitator – enabling connection and collaboration between organisations who are part of Newcastle's food system
Identify opportunities to bring larger organisations into the partnership to help effect large scale change
Work with food producers, processors, retailers to increase the availability and affordability of good food in all communities
Thanks to everyone who came along to our Christmas drinks, it was a thoroughly enjoyable event. If you want to see the full report from Penny and Jess who led the design hack please get in touch!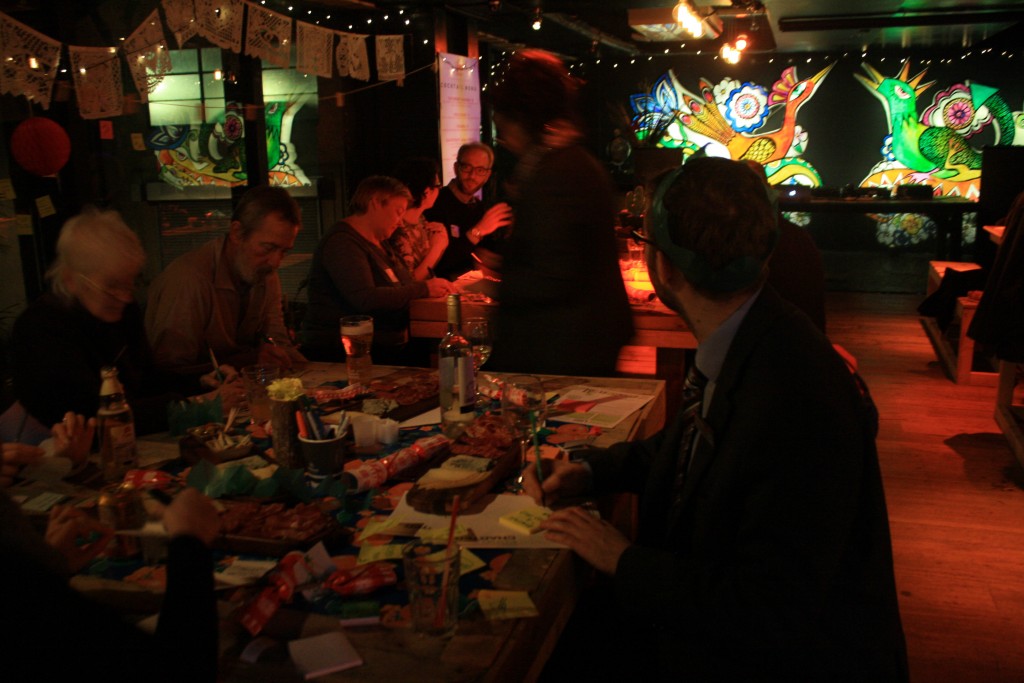 Calling all enthusiastic residents, business owners, farmers, food producers, chefs, academics, writers, community activists and everyone else in between…
…fancy coming along to the inaugural monthly mingle?
Its completely free to attend, we will provide some light bites and ask that you sort your own drinks.
What to expect:
Connect and share with others
3 short pitches from partnership members (max 5 minutes each)
Taste the wares of 3 local food producers / restaurants / cafes
Light bites courtesy of Vamos
Bring the details of your current work/new products/volunteer opportunities and add them to the pin boards. We will also include your information in our post event round up of the mingle.
Want to promote your work?
Maybe you are opening a new café, have just won funding to run a food project, have been thinking about starting a local community allotment or food coop and want to spread the word further and wider. Each month we will have 3 presentation slots – get in touch at info@foodnewcastle.org explaining what you are about and we will get back to you.
Have a food product you would like to exhibit?
Are you a local food producer, processor, retailer or caterer who is cooking up something delicious? Come and showcase what you do to an engaged local audience. Email: info@foodnewcastle.org 

Final Thursday of every month 4 – 6pm

Please register via eventbrite so we know roughly how many to expect.

*Regular monthly mingling will be in addition to quarterly partnership meetings, themed around more specific issues*

Tags: collaboration, Food, food business, food newcastle, health, networking, newcastle, vamos social


Categorised in: General News

This post was written by Food Newcastle