February 11, 2016 5:18 pm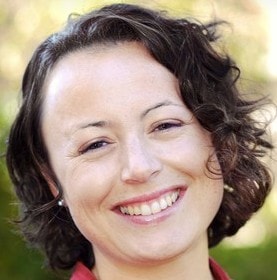 Catherine McKinnell, MP for Newcastle North, has signed up as a supporter of the Newcastle Food Charter after hearing more about the work of the partnership behind it, Food Newcastle, from co-ordinator Ellie Dowding.
Food Newcastle was established in 2013 'to bring together everything Newcastle can do to promote a vibrant and healthy food culture' – including working to improve what people across the city eat, how they access food and where Newcastle's food comes from – in order to help tackle some of the city's most pressing social challenges such as obesity, food poverty and local sustainability. Members of the partnership include food-related businesses across the area, public sector bodies and voluntary sector organisations.
Food Newcastle is also a flagship member of the UK Sustainable Food Cities Initiative – a growing network of over 40 cities, towns and boroughs across the country who recognise the vital role food can play in addressing economic, environmental and social issues.
The Newcastle Food Charter promotes the health and wellbeing of people across Newcastle, and has five key aims:
Good food for all
Strengthening the local economy
Fairness in the food chain
Environmental sustainability
Strong community food culture
Catherine said:
'I'm proud to sign up as a supporter of the Newcastle Food Charter. Food is central to everyone's lives, so not being able to access healthy, affordable food can have significant knock-on effects for people of all ages and local communities.

'I am particularly keen to support Food Newcastle's work on food poverty, whether through encouraging uptake of the Healthy Start scheme, calling for real action to tackle 'holiday hunger' or continuing to campaign on the importance of a proper Living Wage.'

'Ensuring that the food we consume is produced in a sustainable, fair way is also vital, both for our local environment and of course for those working in the food industry.'
Food Newcastle co-ordinator, Ellie Dowding, said:
'I was delighted to meet with Catherine and hear her passion for ensuring access to good food in all communities. Everyone has a part to play in creating a healthier food future for Newcastle and I actively encourage residents, community and voluntary groups, local businesses and public sector organisations to sign up and become involved. It is fantastic to have Catherine's support, particularly for our work tackling the root causes of food poverty.'
Food Newcastle membership is open to everyone who supports our vision for a healthier food culture to improve the quality of lives in Newcastle. Become a member and we'll keep you updated on what is happening across the city and how you can get involved in helping to achieve our vision.

Tags: catherine mckinnell, food charter, food poverty, health, local economy, MP, newcastle


Categorised in: General News

This post was written by Food Newcastle